Frequently asked questions
At this place, we have tried to answer some of the most common questions related to video surveillance and video intercom systems.
First select the system, and then to see the answer, click on the question.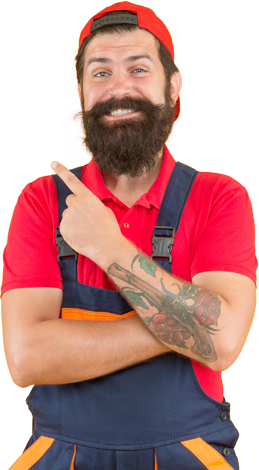 How to choose an adequate DVC video surveillance system?
Based on the function of the video surveillance system (distraction, recognition, identification, analytics) and the characteristics of the space that is being recorded (external, internal, number of entrances, critical points) defines the suitable technology as well as camera and recorder characteristics.
What are the available DVC video surveillance technologies?
DVC video surveillance systems based on two technologies are available – IP and analog HD. IP-based video surveillance systems use a computer network for signal transmission, which enables networking, further integration, remote monitoring, control and adjustment, megapixel resolution and video analytics. Systems based on analog HD technology use coaxial cables for signal transmission and are most commonly used in applications where there is already an analog video surveillance system and wiring so that there is no need to re-cable in the building. DVC systems enable the full HD resolution of the recording to be achieved via analog technology, and with the appropriate recorders it is possible to expand them with IP cameras and perform video analytical functions.
What are the basic elements of a DVC video surveillance system?
The basic elements of a video surveillance system are cameras, recorders and monitors. Additional elements are various keyboards and software that control the system as well as software for integration with other systems on the building.
What are the DVC solutions for body temperature measaurement?
There are several DVC solutions for measuring body temperature, and their choice depends on where they should be applied, or what kind of application it is.
What does NDAA Compliant Mean?
The National Defense Authorization Act (NDAA) is a law applicable in the United States that prohibits the use of "proven telecommunications and video surveillance equipment or services." Non-NDAA compliant products may not be used in U.S. government agencies. Over time, the NDAA Compliant label began to be used as a label for high quality products.
What is ONVIF?
ONVIF is short for Open Network Video Interface Forum, an association of video surveillance system manufacturers that was established to standardize communication protocols in the production of IP-based systems. When we say that a device (camera or recorder) is ONVIF, it means that it is based on a communication protocol that allows the compatibility of devices from different equipment manufacturers.
How to choose a DVC camera?
Selecting an adequate camera begins with an analysis of the scene that is going to be filmed – whether it is outdoor or indoor, how much area the camera needs to cover and what the lighting conditions are. Based on the default function and scene analysis, the characteristics of the cameras are defined.
The first division of cameras is based on whether they will be mounted indoors or outdoors, so we distinguish between outdoor and indoor cameras.
What types of DVC cameras are available?
Bullet camera
Tube-shaped cameras, usually for outdoor use, used for directional shooting at a greater distance. The lens can be fixed, varifocal, and motorized.
Dome camera
Dome cameras are housed in a domed housing that makes it impossible to see which area the cameras are monitoring. These are mostly cameras with a wide-angle lens that are used to capture a larger area that can be rotated in different directions.
Mobile/controllable cameras (PTZ – Pan Tilt Zoom)
Mobile cameras are equipped with a motor for horizontal (pan) and vertical (tilt) movement of the camera, have the ability to zoom, cover the entire space of 360°, and it is possible to automatically change the field of view in a programmed cycle (preset). With these characteristics, they successfully replace a larger number of regular cameras in a protected area.
Fisheye cameras
Fisheye cameras allow panoramic viewing and recording of all 360 ° scenes, which means that there are no blind areas when the camera is turned in one direction. The result is a shot that looks like a ball, it is distorted. Using the dewraping function, parts of such a shot are converted into a normal flat shot where it is possible to spot details that are not visible in the Fisheye shot.
Panoramic cameras
Panoramic cameras consist of multiple cameras in a single housing whose images are software-linked in one and are used to capture large areas.
Thermal cameras
Thermal cameras record the infrared spectrum, that is the temperature radiated by an object. They also allow recording at night when there is no light. They are often used for filming power plants. Recently, they are also used to detect human body temperature, to prevent the spread of coronavirus. In this case it is important to use a "blackbody" radiation source with the camera to ensure high accuracy of temperature measurement.
Low light cameras
Low light cameras can shoot even in very low light conditions.
Day/night cameras?
Day/night cameras allow recording during the day, in full light and at night when the scene is not illuminated. To make this possible, they have built-in IR diodes that provide lighting for night recording.
What does PoE mean?
PoE (Power over Ethernet) is a sign that the device is powered by a PoE switch or PoE injector through the LAN cable to which it is connected. No additional wiring is required to power the devices.
What does COC mean?
COC (Control Over Coax) is a feature related to analog HD video surveillance systems. Allows you to control the camera via a coaxial cable from the recorder.
What does video surveillance resolution mean?
The total number of pixels from which one image was created in the video. Increasing this number increases both the quality of the video and the quality of the recording. The question of image resolution is a question of its usability. Depending on usage, it should be determined whether one only wants to monitor the movement of people for which a lower image resolution is sufficient, or one wants to ensure the visibility of license plates, or both. The terms Mpx, HD, FullHD, or 4K are commonly used to describe the resolution.
What is WDR?
WDR (Wide Dynamic Range) wide dynamic range is a function of the camera that enables quality shots even in strong backlight, for example when the camera is directed towards glass surfaces that transmit a large amount of light. WDR cameras compensate for backlighting and provide good visibility of objects in the scene.
What does the CCTV anti-vandal performance mean?
To prevent malicious damage, the cameras are housed in anti-vandal housings that are resistant to shocks and mechanical damage. Damage resistance is expressed by anti-vandal IR coefficient in the range from 1 (minimum resistance) to 10 (maximum resistance).
What does IP protection mean for CCTV cameras?
Internal protection or IP degree of protection in electronics represents the level of protection against accidental or intentional contact and the level of protection against contact with water. It is expressed by numbers from 0 (without protection) to 6 (complete protection against dust penetration; protection against direct water spray).
What does fps mean?
fps (frames per second) indicates the number of frames per second that can be taken. Taking more images per second is important in applications where changes in the scene are fast and it is necessary to capture as many situations as possible (banks, casinos).
Why is camera sensitivity important?
The sensitivity of the camera is its ability to display a quality image depending on the brightness level. The sensitivity depends on what kind of sensor is built into the camera. It is expressed in lux.
What is the IR code of CCTV cameras for?
For recording at night or when visibility is reduced, infrared reflectors (IR Infra Red diodes) are placed in the camera to illuminate the scene with infrared light.
What is the advantage of DVC Starlight cameras?
The cameras allow you to shoot in color both in extremely low light conditions and in low light conditions at night. This is possible due to the high sensitivity of the built-in video sensor.
How does Extreme Dark shoot in color and in complete darkness?
Extreme Dark cameras with additional LED lighting are used for shooting in color even in the situation of complete darkness.
Which CCTV camera lens to choose?
Different types of lenses are built into the cameras (motorized, varifocal (manual), fixed). The choice of lens depends on the function of the camera. For example, with a camera with a motorized lens, it is possible to adjust the focal length of the lens automatically, via the recorder, while with a fixed lens, the focal length cannot be changed.
What are zoom/moto zoom CCTV cameras?
Zooming provides better visibility of the image of distant objects. Cameras with a motorized zoom lens (moto zoom) allow the camera to be directed remotely, via recorders, software or mobile devices, to capture different parts of the space.
How do I restore the default password on an IP camera?
Open IP Tool 2.0 and locate the camera, click on the camera and write it's MAC ID on the field below RESTORE IPC DEFAULT CONFIGURATION, make sure to reboot the camera within 30 seconds after clicking OK.
I purchased a DVC Extreme Dark IP camera, can I manually disable the camera's LED or set it to run on schedule?
Yes, you need to access your camera through the web browser and navigate to "Config" > "Image" > "Display settings", once there you will see an option "White light mode", you can chose between Auto, Off and Manual.
Auto is the default mode where the LED turns on automatically when it gets too dark, Off will disable the LED completely and Manual mode is used to configure the LED to run on a schedule, for example from 11 PM to 5 AM.
I have purchased a DVC Extreme Dark IP camera and can't use a PC to control the LED. Is there any other way to control the LED?
Yes, by default an Extreme Dark camera has 3 pre-configured modes that you can control via your NVR.
You can change between the configuration files on your NVR by going to "Image" > "Image settings" > "Advanced" > "Config File" where you can choose between Common, Day and Night. These config files can be configured via Internet Explorer.
I have purchased an Extreme Dark AHD camera; how can I control the camera's LED?
On your DVR navigate to "Live view" screen of the XD camera and use PTZ controls to access the OSD menu. Once in the OSD menu navigate to IMAGE > LED MODE/WHITE LIGHT MODE and change the settings
Digital video recorders (DVR)
How to choose an adequate DVC recorder?
Once the system technology is selected, an adequate IP or analog recorder is selected. The next criterion is the total number of cameras in the system, that is the selection of the number of channels of the recorder. Further characteristics are selected depending on the desired system functions.
Why are the recorder resolution and the recording resolution important?
In addition to the camera resolution, the resolution of the recorder itself and the adjusted recording resolution are also important for quality recording. The higher the resolution, the better the image will be and the more detail will be noticed.
What does the number of channels in the recorder mean?
It indicates the maximum number of cameras that can be connected to the recorder – 4, 8, 16, 32, 64, etc.
What does bitrate mean for recorders?
The number of bits that can be transmitted per second over a computer network. This feature is essential in order to be able to calculate the required network permeability.
Alarm inputs / outputs
Through the alarm inputs, the recorder receives a signal from connected devices, such as a motion detector. The recorders allow the camera covering the zone in which the alarm was detected to be automatically started after the received signal. An expansion module can be added to recorders that do not have alarm inputs / outputs, with which all DVC recorders can be upgraded.
Through alarm outputs and relay devices, the recorder can automatically activate an alarm or light siren.
What does video compression on the recorder allow?
Video compression is an important part of capturing and saving security camera footage because it compresses video files into a smaller format. This allows for faster data transfer and storage of more videos on the hard drive. DVC recorders implement the latest H.265 compression technology, which significantly reduces bitrate (faster data flow through the network) and the space required for data storage, and enables optimization of motion scenes and better compression at higher recording resolutions.
What is dewraping?
With the dewraping function, parts of the distorted image from the fisheye camera are converted into a normal flat image where details that are not visible in the fisheye image can be seen.
What does the privacy zone mean?
Camera function that disables recording outside predefined area. The camera, especially in situations where it is placed at the entrances to buildings, sees a wider area and can also capture people in a public space that must not be filmed. The function enables the protection of people's privacy and compliance with the GDPR regulation.
What is push-up notification for?
Some recorders have the option of push-up notification, that is they allow the information about the alarm event to be automatically forwarded to the monitoring center or to the user's mobile phone.
I just received my NVR/DVR, how can I set up password recovery in case I forget it?
When setting up your device for first time use, create your admin account, set the password and you will be asked to set up 3 security questions, these are used in the event that you forgot your password so you can reset it yourself.
I forgot the answers to my security questions, how can I reset my password?
You can reset your password by clicking on Forgot password>Dynamic key and then taking a picture of the screen, after you send us the picture of the recovery screen you need to keep it open on the NVR/DVR until you receive a rest code from us to enter.
I accidentally closed the password recovery window on my NVR/DVR, now the code I got from support is not working, what can I do?
If you accidentally closed the recovery window you need to open it again and send us a new picture of the screen.
I set up my NVR/DVR and connected an IP camera, how do I change the camera's IP?
Download IP Tool 2.0 from Alarm Automatika's B2B and install it. Open IP Tool 2.0 and find the camera you're looking for; you can change the cameras network information or restore it to factory defaults using the tool.
I am trying to add 4 IP cameras to a DVR however it is not letting me change the signal type, on B2B it says that the DVR supports up to 4 IP cameras, what can I do?
To add up to 4 IP cameras you need to make sure your DVR is updated to the latest version (1.3.8.), after upgrading to the latest version simply go to Edit Camera > Signal type > select IP.
I am missing features on my NVR/DVR, what's wrong with my device?
You are likely on an old firmware version, check for firmware version in About section of the device and send a picture of the screen to AA technical support, we will reply with a file and instructions on how to perform a firmware upgrade.
I have a DVC DVR, I'm trying to add an IP camera to the system but don't see an option for it.
To add an IP camera you need to make sure your DVR is on the latest firmware version, after that you need to change the channel signal type to IP and add the camera on that channel.
I have purchased a DON-76 server, can I add an NVR/DVR of a 3rd party vendor?
You can only use DVC, Hikvision and Dahua NVR/DVR with DVC SERVERS.
Only DVC cameras are supported to be added standalone on a DVC server.
What is video analytics?
Video analytics allows automatic image analysis and alarm generation via programmed algorithms. Video analytics functions can be achieved in two ways – through cameras that already contain video analysis (edge based video analytics) and through special software and computers. Below are some of the most commonly used video analytics features. The term Video Content Analysis (VCA) implies automatic advanced analysis of the content of the recording, which significantly speeds up the search for videos.
What advanced video analytics features do DVC video surveillance systems provide?
DVC video surveillance systems enable many advanced video analytics functions and their number is continuously increasing. Various analytics are available – spatial, recognition, tracking, counting, perimeter protection and artificial intelligence.
Region intrusion
Region entrance
Region exiting
Line crossing – people, vehicle
Intrusion human, vehicle
Object removal
People counting
Vehicle counting
Human tracking
Blur detection
Scene change
Video tampering
Face detection
Crowd density
How does face recognition work in DVC video surveillance systems?
Face recognition works by comparing a facial image with images of a person, such as an employee, stored in a database. If the software finds by comparison that the face of the currently filmed person is not stored in the database of people, for example with permission to enter, it generates an alert.
How does vehicle license plate recognition work in DVC video surveillance systems?
LPR License Plate Recognition (LPR) is a video analytics feature that compares a recording of a vehicle license plate entering a protected area with a database of entry license plates.
How to protect the perimeter via DVC video surveillance system?
To protect the perimeter, the area in which it is necessary to detect movement (entering the zone, staying in the zone, touching the fence) is defined in advance.
What is automatic monitoring via DVC video surveillance?
Autotracking is a video analytics function of PTZ cameras that allows tracking of moving objects in video, most often people. It is activated by a predefined crossing of the detection line or intrusion into space and monitors the object until it exits the frame.
What is DVC people counting?
Counting people or vehicles is a video analytics function that counts people / vehicles entering the monitored area via an IP camera, and the data is automatically recorded in the database. It is also possible to count the people / vehicles leaving the protected area and to calculate the number of people / vehicles that are currently in the area. Input / output information can be shown on the display when required, for example when the number of people in the room is limited.
How are DVC video surveillance systems managed?
DVC video surveillance systems can be managed in several ways, locally (via recorder or computer) and remotely (via DVC Connect mobile app or web browser).
DVC Connect mobile app
DVC Connect is an app for controlling DVC recorders via mobile devices. All DVC recorders, regardless of technology, support the unique free DVC Connect mobile app available for smartphones and tablets. The app is used to view cameras from the live recorder, locally record to the SD card of the mobile phone and view the recorded recording from the SD card, as well as alert the user about events initiated by motion detection or alarm inputs on the recorder.
It is possible to connect DVC IP cameras (without recorders) directly to the DVC Connect mobile app, and at the same time it is possible to simultaneously view cameras from different recorders and locations, and precisely search and view recorded material.
NVMS software
Software that allows you to manage multiple recorders via computer. It is intended for control and management of larger video systems, as well as video monitoring centers.
DVC recorder
System management via recorder
Web browser
System / recorder management via web application.
I set up my NVR/DVR and connected an IP camera, how do I change the camera's IP?
Download IP Tool 2.0 from Alarm Automatika's B2B and install it. Open IP Tool 2.0 and find the camera you're looking for; you can change the cameras network information or restore it to factory defaults using the tool.
I just received my NVR/DVR, how can I set up password recovery in case I forget it?
When setting up your device for first time use, create your admin account, set the password and you will be asked to set up 3 security questions, these are used in the event that you forgot your password so you can reset it yourself.
I am trying to access my camera's live stream via web browser but it's telling me I'm missing a plugin, what can I do?
You are either trying to use a HTML5 web browser or you're simply missing a plugin. Use Internet Explorer and make sure you have downloaded and installed the required plugin. If you get the same error after installing the plugin restart Internet Explorer and click "Allow" when it asks for permission for the plugin to run.
How to upgrade the DVC video surveillance system firmware?
DVC recorders can be updated automatically via the cloud. The upgrade can be run via the DVC Connect mobile app or the recorder itself that needs to be connected to the Internet. Users are automatically notified that a new firmware version is available, and the update is launched with a simple click.
How to choose a video recording monitor for DVC video surveillance system?
Monitors are used to view videos or live recordings. Monitor resolution and size are important for image quality.
What are the main elements of DVC video intercom systems?
The main elements of the system are outdoor and indoor units and power supply. IP-based systems can be powered via a computer network (PoE power supply) when it is necessary to provide a PoE switch as a system element.
What is the difference between external video intercom units?
Outdoor units are located at the entrance to the building and are used to contact the tenants. They differ by the number of call keys, the mode of operation (one key calls only one indoor unit; one key calls several indoor units), or the application (whether they are intended for apartment buildings or detached houses). Depending on where they are placed, they should be put in the place where they are protected from the rain.
Which dialing methods via DVC video intercom systems are supported?
Calling is enabled by pressing the call key, entering the space code or selecting from the phonebook.
What is the difference between internal video intercom units?
Indoor units are used for receiving calls, audio / video communication and video verification. They differ according to the screen size and the functions they allow (Wi-Fi connection, Touch Screen control, control via mobile app, video storage on the built-in SD card).
What forms of communication do DVC video intercom systems allow?
Video intercom systems also differ by the type of communication they allow – audio, video or both.
What is a modular external calling unit?
The modular outdoor unit can be adapted to the needs of the user in terms of performance and functions. If necessary, a video module is added, dialing mode is selected (call keys, keyboards, card readers), visual communication screen, keyboard lighting and frames with different number of places for selected modules.
What do Wi-Fi branded video intercoms offer?
Wi-Fi-labeled two-wire devices can connect to a Wi-Fi network to divert calls to the app, for video verification, and control the lock / door from a remote location.
What are two wire 2-Easy video intercom systems?
Replacing older video intercom systems also means high wiring costs. To avoid this, two wire 2-Easy systems are used that allow the use of existing wiring.
How are IP video intercom systems set up and configured?
IP systems can be configured or updated (name change, PINs, card…) from an external DVC IX850 unit or any monitor connected to the same system. Systems that have an Offline IP auto configuration feature allow automatic configuration of IP addresses in the system.
How can DVC video intercom systems be managed?
The mobile app allows the system to be used via mobile phone. It is possible to receive calls, talk to a person at the entrance via mobile phone, operate the lock and the like.
Using the keyboard, the user can easily place any label on the indoor unit's monitor that automatically syncs with the outdoor unit, and add or delete other users' PINs or cards.
How are DVC video intercom systems installed?
Installation of DVC video intercom systems can be performed surface-mounted (Surface) or flush-mounted (Flush).
What ways of access control via video intercom system are possible?
Some devices also provide access control via a video intercom system. The function can be performed via PIN, RFID card or fingerprint.
How is an RFID card used to control access via DVC video intercom?
When entering, a person places their RFID card or pendant within range of a reader built into the video intercom. If the card is registered in the system, entry is automatically enabled.
How is the PIN used to control access via DVC video intercom?
While entering, the person enters their PIN (Personal Identification Number) onto the keypad. If correct, the door opens automatically.
How are DVC video intercom systems powered by electricity?
Two-wire video intercom systems are powered by a power supply (2-wire BUS), and IP systems by a computer network (PoE power supply).
What is the purpose of the relay module?
Allows the video intercom system to be used for other functions, such as opening additional doors, ramps or turning lights on/off.
Can a video intercom system record in the dark?
In order for the video intercom to be able to record even in the dark, it is equipped with LED diodes that emit light and thus enable recording.
Can DVC video intercom systems be integrated with video surveillance?
Some devices allow integration with additional IP cameras and viewing camera footage via a video intercom system.
What are multi channels used for an IP system?
Multi-channel IP systems allow simultaneous communication with several people, for example with a person at the entrance and with a person in another part of the apartment or in another apartment.
Can data from the video intercom system be stored?
Certain types of devices allow you to store information about the time when someone rang and recordings of the person who rang on the SD card built into the indoor unit.
What is the advantage of a system with a built-in Fisheye lens?
External call units with a built-in fisheye lens allow wide-angle recording, reducing the possibility of the caller hiding out of the camera's field of vision.