The DVC panoramic 360 camera will cover a public area within a radius of 20m2, making it ideal for the safety of airports, bus stations and shopping malls.
Easy and safe to install
The diameter of 27 cm makes this camera very compact so it will take up very little space. With ease of installation, the camera weighs only 3 kg which makes installation very safe when it comes to high locations. In addition to the above, this camera will save your energy with an average consumption of less than 10w.
It is optimal to install this camera at a height of about 4-6 m indoors or outdoors to cover a large area with a radius of 20 m. It is suitable for the safety of large public areas, such as subway station, airport, cathedral, shopping center, the main town square, school or conference center.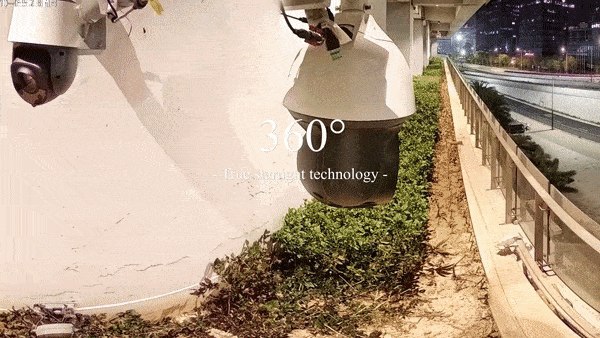 Advanced AI functions
This panoramic bullet IP video camera is ideal in conditions of high density of people, for the purpose of people counting, recording action or face recognition.
8 video modules make one 16MP video stream in 360 °
Starlight technology for vivid colors and clear images even in no-light conditions
Covers a large public area of 20m in radius, ideal for counting the density of people, recording the action
Face recognition
Alarm triggers multiple features: Human density limit, wearing a mask, crossing line, intrusion, or device error