The DVC IP thermal camera detects changes in temperature and converts them into video, in real time. Thanks to the possibility of long-range detection and temperature measurement, these cameras will enable the fastest detection and quality video surveillance, regardless of weather conditions.
DVC security thermal cameras provide accuracy and a wider temperature range for temperature measurement and fire detection.
Intelligent analytics
Exception alarm
Degree of protection: IP66
Temperature range: -20 ° C ~ 150 ° C
Temperature accuracy: ± 8 ° C
Operating environment: -30 ° C ~ 60 ° C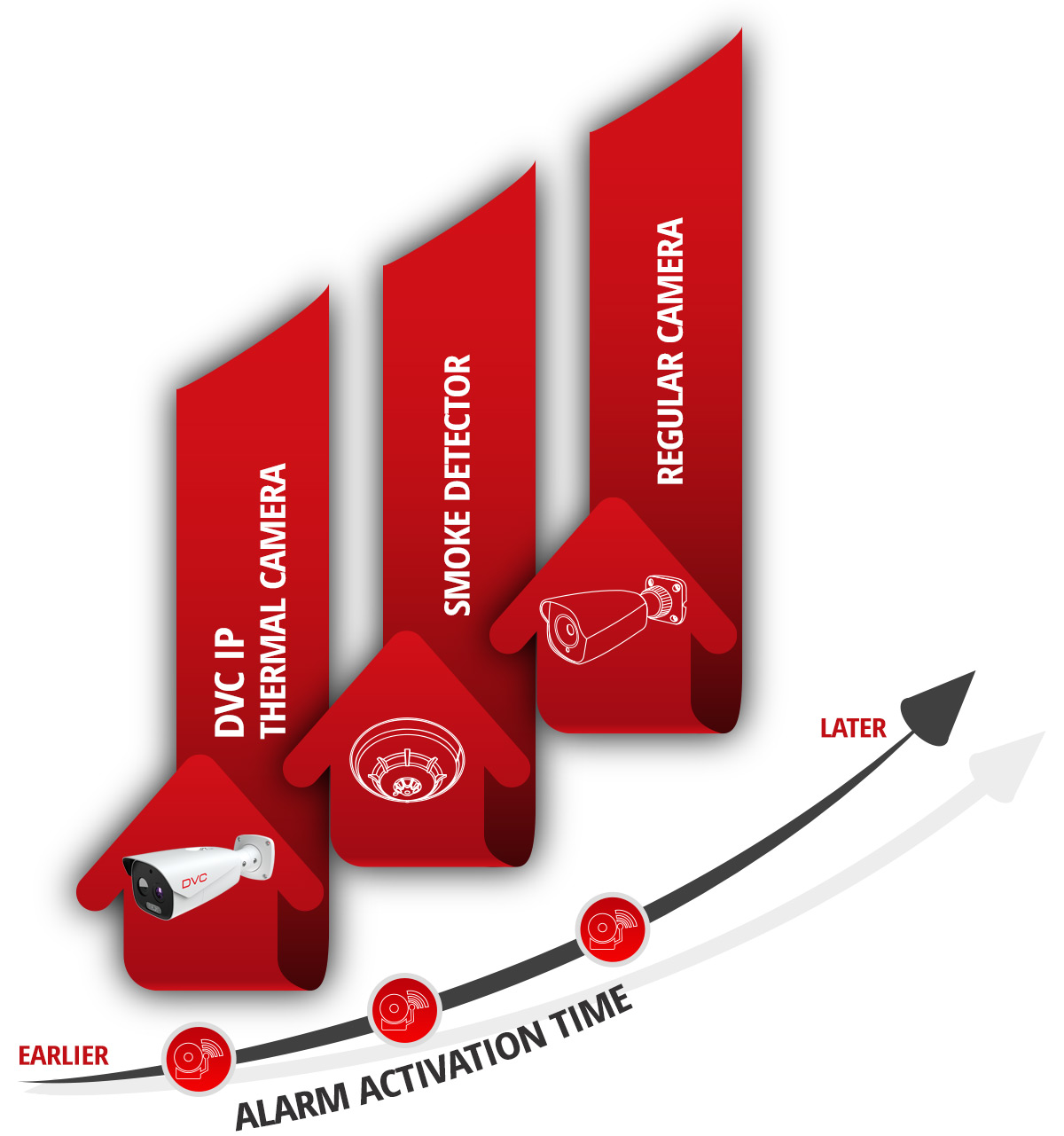 Fastest fire detection!
The thermal camera will activate the alarm when the room temperature changes, thus detecting the fire before the smoke detector or ordinary camera. DVC IP thermal camera is an ideal solution for locations that require quality video surveillance in difficult conditions such as complete darkness, because they do not depend on a light source.
Protection of critical objects:
Industrial plants
Gas stations and el. bottling plants
Warehouses
Recycling yards
Landfills
Power plants