VDP Connect is an app that allows the user to access and manage the DVC IP intercom system and 2- Wire Wifi monitors, via mobile device.
VDP Connect also provides remote control and monitoring for IP cameras connected to an IP intercom system.
The app will allow the user to more easily monitor and control access to the house, apartment or an office. VDP Connect is currently available in English.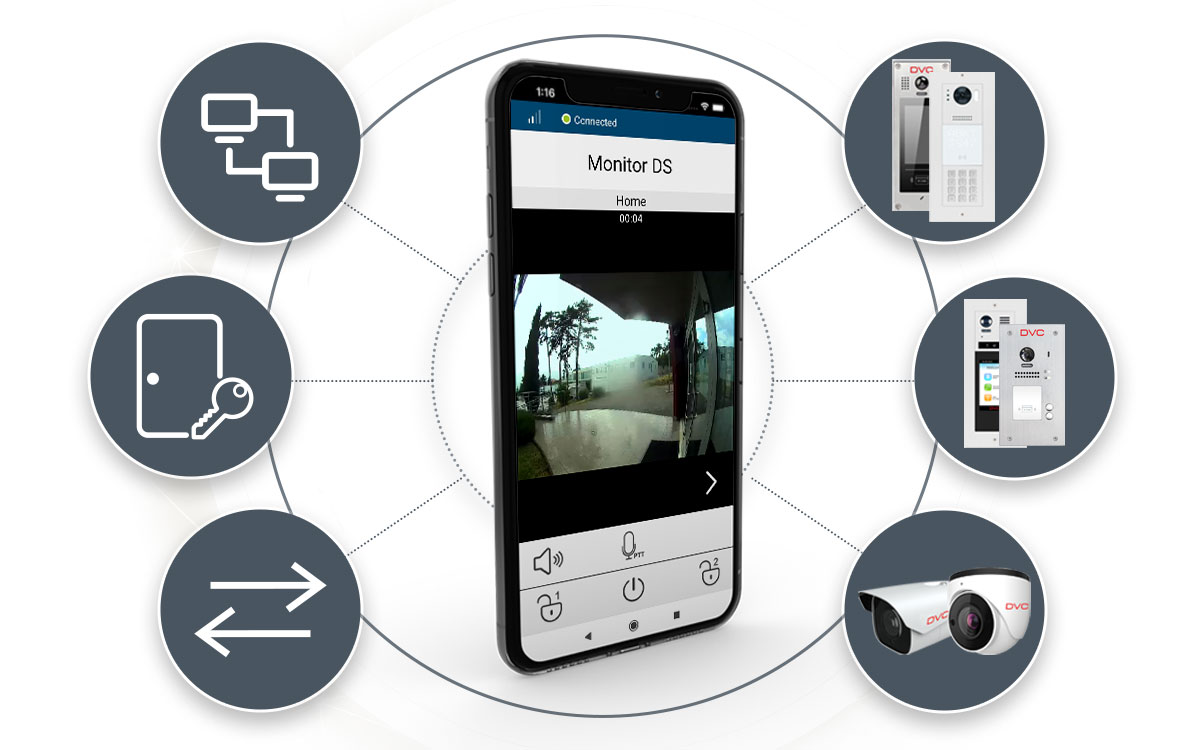 Faster, more stable and more reliable
With the new app, it is possible to see and hear the visitor, talk to him or unlock the door, even when the user is not at home, thus always maintaining control and ease of system management.
Available for 2-wire and IP systems
Two-way audio-video communication
Call transfer to smartphone
Ability to control the lock
Ability to remotely view / monitor outdoor units and IP surveillance cameras
Add a new account by simply scanning the QR code