Upgrades to some of the elements of DVC intercom systems bring new rules in the installation of internal audio units of the system.
The installation guide applies to all audio units (DVC DT-DJ4A and DVC DT-DJ7A), and these are the most important changes compared to the current way of installing DVC systems:
1. Restrictions
All audio systems are limited to 32 addresses. Also, it is not possible to use ONLY audio units in combination with DVC DT-BDU or DVC DT-IPG (v3). It is still possible to use audio units with DVC DT-BDU and / or DVC DT-IPG (v3), but only in mixed systems (each segment of DVC DT-BDU and / or DVC DT-IPG (v3) must have at least one monitor )
2. Connectivity
Audio-only units are no longer connected through distributors. Not only is it not necessary to connect only audio units via a distributor, but it is recommended that they are NOT connected via a distributor. Below are a few examples of properly connected systems: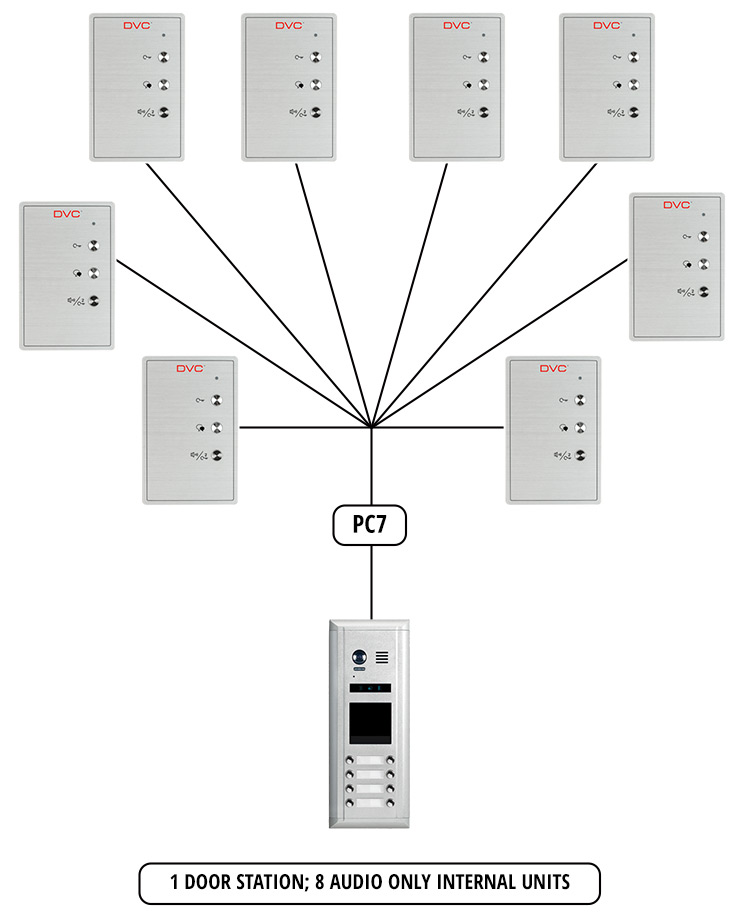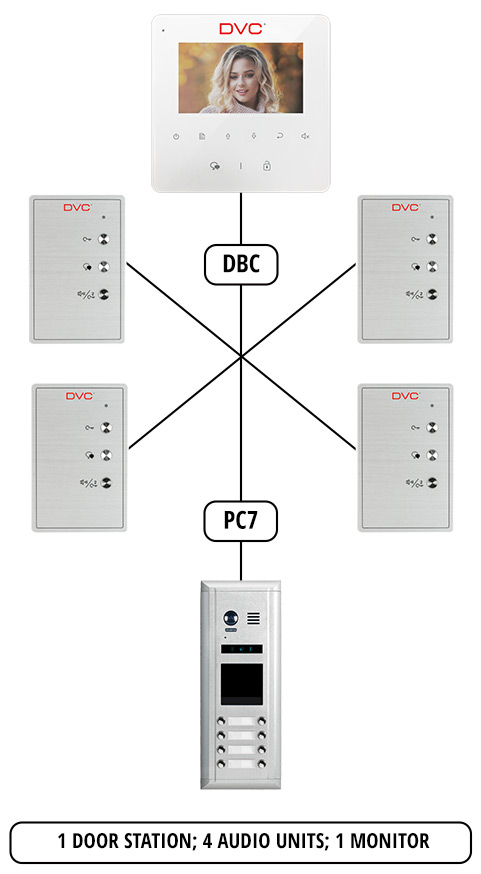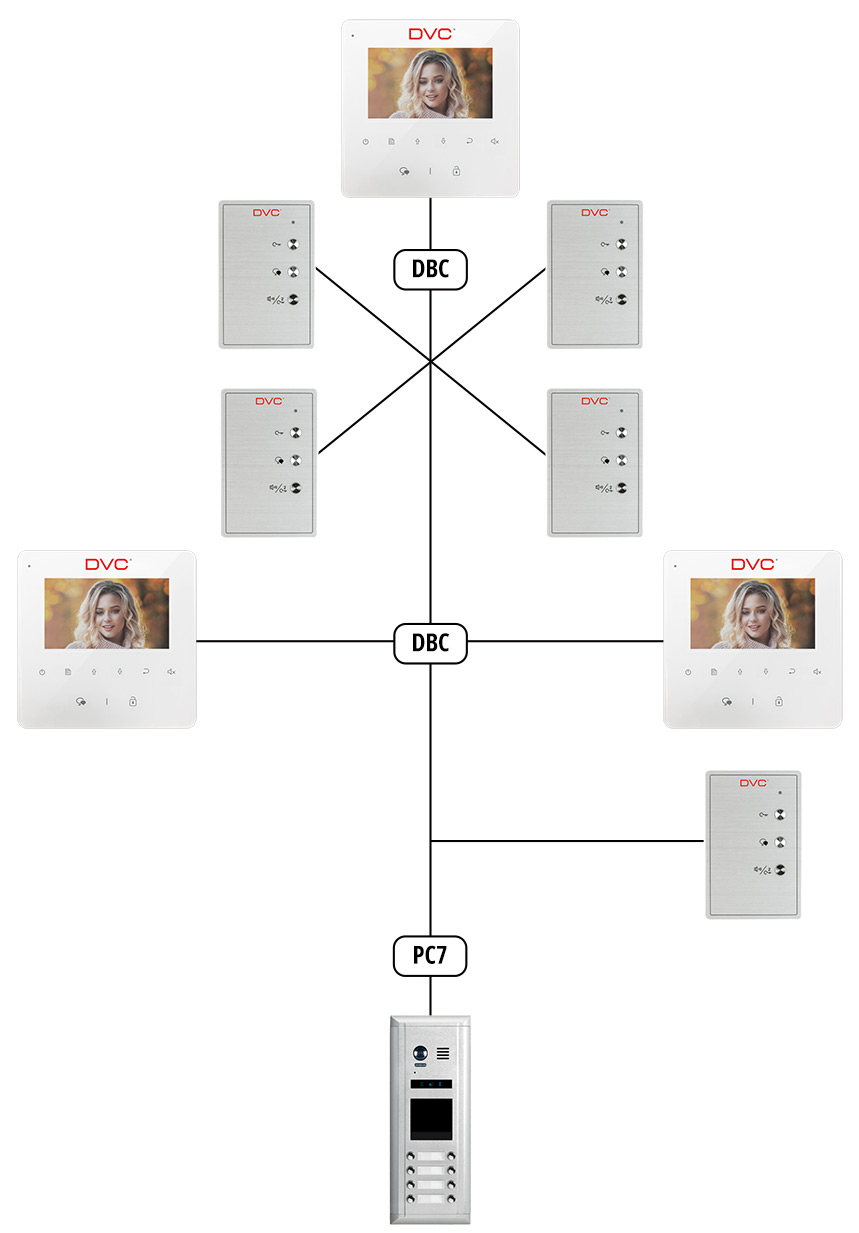 3. Impedance
No matter where the audio device is connected in the system, the impedance switch is ALWAYS set to OFF. For the rest of the equipment (monitors, BDUs, DBCs …) the "end of line" rule remains the same.